Welcome to kirconís evening reading hour. I have found a wonderful book for you tonight. This is different than most of the books we read. Iím sure you will enjoy it. There are several special features to it. They will make themselves known to you as you come across them. Are you ready?

*holds up book*




Once upon a time in the beginning in a land far far away...
A group of 18 Survivors did come to play.
Strong Kota had won 9 challenges to date
Dwindling Fang only two by fate.

On day 21 the immunity became individual,
Marcus won the title and shared it with Sugar.
Both tribes at Tribal Counsel made the night full,
This twist they didnít see coming added the fuel.

Susie told Jeff she was stronger than Corinne,
Hearing this, Susieís boot did Corinne yen.
With one vote left the tie was Susie and Dan,
One last vote read booted Dan the Man.

Over at Fang Sugar surprised everyone,
Anticipation was big when the voting was done.
Ace was blindsided by Sugarís vote
As he walks away she sang a new note.

In the beginning EP MarkB created Survivor.
Fang and Kota tribes, he created them.
His children needed a place to play.
He placed them in the Garden of Eden.

EP MarkB commanded the tribes to eat
All the rice and grubs you meet.
But that apple donít be eating,
For you shall be booted out of Eden.

You must beware of the many snakes,
Keep your head about you, watch for fakes.
For they come in many forms
And knowing them, from this game you wonít be torn.

Sound interesting, then off we go.
So hereís the apple, itís magic donít you know?
Sprinkle the apple dust over this book,
So you can tell whoís talking with one look.



I will tell the story which is printed in black.
All the details you will not lack.
Purple is the confessional told only to you,
An extra bonus in this story to make it true.
Notes from EP MarkB are in bold,
As his words must be told.

And now our story we begin
The Survivors left number ten
Who is the next one to take flight?
Who will be voted out tonight?

As Kota returns from Tribal Counsel Marcus asks Randy how this compared to other tribal counsels. Randy said the other ones were easy. *Susie laughs* Randy yells, itís not funny, I lost my friend tonight. Susie, think about what I say before you start laughing. Itís not funny. He was my best friend. Randy: I voted for Susie in case if Dan had the idol. It was Danís time to go. Randy states that Operation Clean Sweep should continue with the 6 of them mowing down the four Fang. We are the heart of who is left.

Marcus feels the merge is coming in a couple of days. Letís do it. Letís make it happen. *Marcus turns toward Susie* I donít want to call you out Susie, BUT, you canít threaten to vote for Corrine and not tell someone. Will you ...
Yea Susie, shouts Corrine, I started working more around camp after you said something. But at tribal you had a lot of other gripes. Old woman like Susie has no chance of beating me. She says Iím the weakest player in the game, that she has more upper body strength, and can swim better than me. *folds her arms and shakes her head.* hmmmph!
Susie finishes the question from Marcus. You want to know if I will sell you out. NO! They think they have all the power, but I hold the power.

As Fang walks back from tribal Matty says, That was knarly dude. Ken jumps in and orders: lets make a fire first Matty, then we can talk. *Sugar is doing a victory dance* Matty: Iím glad I kept my word to Ace. He got hit with a classic blindside. But I can tell you I will never swear on my girlfriend again. Sugar sold him out for a nerd.

Matty starts yelling at Sugar, Ace had you in his back pocket.
Yeah, thatís what he thought, smiles Sugar.
Ken yells, he was playing you Matty.
Sugar: I trust Kenny a lot more than Ace. He told me that Ace was trying to throw me under the elephant. I believe Kenny. So I decided to take Ace out as soon as I could.
Matty stubbornly screams youíre going to regret it. Youíre coming after me next. I couldnít break my promise.

Crystal now enters the conversation. Matty, we can start with a clean slate. Just donít let anyone into your head. Listen to me. Crystal: Iím just praying for a merge or Iím in deep trouble. This game has to change.

Ken tells them he has a plan for the merge feast is tomorrow, they will all eat; crystalís clothes will stop falling off. We are going to be the final 4. Sugar has the immunity idol. We canít tell anyone. OK? All my friends are here to help.

j-a-h




No one will know you have it, affirms Matty. Weíre all Survivors.

Welcome to the game Matty, Sugar slyly states.

And the night and day were 22.

Corinne and Marcus retrieve Kota tree mail. Corinne wines to Marcus that sheís been extra nice to Susie. *she talks faster* Corinne: I have had it and I will now bury her...alive. Iím an extremely vindictive person and I will get my revenge.

Back at camp they show everyone the mail that is a spoon wrapped in a note. *Marcus pull out the spoon and talks into it as microphone*

For a feast that will be catered
And enjoyed under the sun,
Itís time to party ON the Equator.
Like a ďbeach bashĒ...so have some fun.

Wait thereís more! Squeals Corinne as she grabs the spoon.

Take only your personal possessions,
All you need awaits your arrival
A brand new tribe, a brand new game,
A new way of survival.

*cheers and hoots*

Randy: The tree mail has merge written all over it. It has feast, fun, and most importantly moving to the beach. We are the Kota 6, donít be fooled. Off we go.

As both tribes enter they see a feast fit for the king. They hug and kiss each other. Matty: My heart is beating hard because of all the food. It was so nice...so nice... an endless amount of food.
Corinne shouts: Thereís mixed nuts.

As they sit down, they notice the box. Matty reads the note tied on top of it.

Open only after you have finished enjoying the feast,
as once this box is open the feast is over.

This is what the Mystery Box looks like:


Letís stay far away from that box. Randy: I am going to make this last as long as I can, because whatever is in the box ends the fun and starts the game again.

Letís eat all afternoon. They start eating chicken, fruits, mashed potatoes, meatloaf, and wine. Second course is fruit, breads, juice, spaghetti, and beer. Stay away from the box everyone. They continue with cream puffs, milk, more chicken, wine, beer, and wine.


Doesnít that look good class? Well back to the story.

Ken sees a note under one of the bowls. He leans over and tells Matty, immunity is more tempting than food. At the same time Charlie ask what it is. Ken grabs the note and starts reading. Charlie leans over Kenís shoulder and reads. A wrestling match breaks out with Charlie gaining the note and throwing it into the center of the table. Ken is angry with Charlie. ###, ###, ###. He blew my cover. That was my chance of Immunity. Charlie lost it for me. Sorry Charlie, youíre fish food. Charlie tells all those at the table, I read it and felt bad that everyone doesnít know what was in it.

Marcus grabs the note and reads:

You have just discovered a clue to
another hidden immunity idol.
Do you keep it a secret or share?
Either way, you must find it before
your day at the beach is over.

On the sand lies a large dead log
Cradled in the crook of a tree.
Beneath the end of the treeís lowest limb
You can dig for immunity.


Randy speaks up: Who wants it? I see it. Itís over my right shoulder.

*Everyone keeps eating*

Marcus: I am going to call everyoneíssssss bluff. Iím going to make them get rid of the idol. They donít sssssssseem to care, so Iím going to make something happen. Hey everyone why donít we just leave it alone.

Randy jumps on the bandwagon. I say we set it afloat. Send it to the ocean gods. *cheers* Ssssssset it Free! We donít need no stinking idol. After that someone even started chanting: Long live King Randy.

Randy stands up and states he will find it within a minute. 7 seconds later, I found it. As he places it on the table he accepts the kingship. Thatís your bragging rights Randy; you deserve it with your quick wit and mind. Randy states: I found it but I donít want it, does anybody?

Ken states: Thatísssss the apple! You touch that and itís g-game for you. Ken: Curses. I really want immunity, but itís the apple man. If I take it I look like the snake. I canít take that chance.

Bob states itís the apple in the Garden of Eden. Susie asks: You want the idol Matty? He crosses his arms and steps back, pauses and asks: Crystal? Donít touch it dog. Crystal: I really wanted it. That is your protection in the game.
Sugar: That idol is precious. But I donít care because I already have one.
Matty continues to stare at the idol. The King tells him he is thinking too long. Matty finally states, I donít want it.
Thatísssssssss the apple in Eden.
If you bite into it, you will be exiled from Eden.
And nobody wants to lossssssse Eden.

They all tie the idol onto one of the empty beer bottles. They walk toward the beach hand in hand. Randy asks one more time if anyone wants Immunity? The ocean wants it, they chant. Randy and Marcus walk into the water. Marcus is warming up his arm to pitch the idol into the water. He throws! And the idol is gone. Marcus and Randy high-five while in the water.

*holds up book*
Class, this is what throwing away One Million dollars looks like.



Marcus: These Survivors are dumb. I got 10 Survivors to throw away an idol. They are dumb. Itís never been done. Now Kota 6 can gain control of the game. There is no extra idol floating around to screw up any votes.

Letís hear from the newly elected King.

*Randy is sitting on the beach holding a glass of wine*

Iím sorry President Bongo but Iím the new King of Gabon!
I rule!
See that ocean? Itís mine!
See these Survivors? Theyíre mine!
They all work for me.
He holds his glass to the sky and shouts:
I am King! Cheers!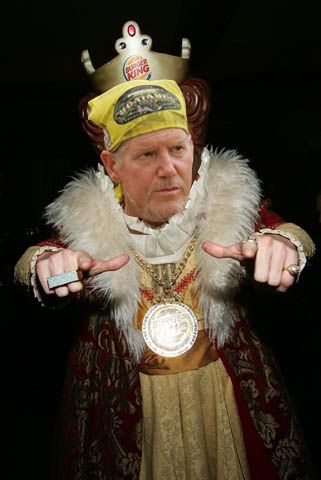 papergirl914

Every one asks King Randy to open the box. Tell us that we are merged they sing in unison. Tell us we are one. Tell us something good. The king slowly unties the cord.
Note #1:
In this bag there are 10 numbered stones.
Without looking each tribe member will grab a stone.
When you are finished read note #2.
Note #2:
Congratulations,
You have just divided yourself into two new tribes.
The odd numbers are the new Fang tribe
and the even numbers are the new Kota tribe.
Open the bag, retrieve your new buff and
Immediately return your respective camps.
The game has changed once again.
Enjoy the adventure.
The nunuKota tribe will consist of Bob, Marcus, Susie, Crystal and Kenny. The nunuFang tribe will consist of myself, Corinne, Charlie, Matty and Sugar.
Everyone steps up to the king to bid him farewell and kiss his ring. He blesses each and every one and they all depart.
King Randy: I am safe this week because I have a deal with Corinne and Charlie. Iím worried about Marcus. Susie is crazy and stupid which is a horrible combination.
Susie: I now have the power. I can swing either way. If I vote with Kenny and Crystal we can take the power away from Marcus
Marcus: I am lucky that there is a majority of Kota in each tribe.
I donít need the Immunity Idol.
I have great relationships in this game.
Thatís what Iím banking on.
I know at the end of the day no Immunity Idol will get me to the finals.
I will never lose Eden.


Back at the Fang camp Marcus and Crystal discover they have a connection. They tell the tribe that Marcus is best friends with Crystalís cousins. Marcus is starting to feel a little torn with his Onion Alliance. He shares with Crystal that he wants to keep good people around him. If youíre like your cousin you are good people. Marcus: Crystal is a person I can be straight up with. I thought I was going to vote her out. But this might not be the case. This is me crumpling up my playbook and throwing it out the window.
Crystal meekly tells Marcus: This is my word, if we go to tribal, Iím not writing your name down. Iím not writing Kennyís or Bobís name down. I give you my word. Crystal: Marcus and I now have a link which I hope I can use to my advantage. My telling Marcus I wonít write his name down is me playing the game. I told Ace I wouldnít write his name down and he got blindsided. *Crystal breaks into a big smirk*
When Fang returns to their camp, Charlie doesnít have any fear because the Kota-6 is up 3 Ė 2 in both tribes. Even though we divided again, we just have to stick together and execute our plan. I know Marcus will Iím positive of it.
Charlie and Corinne head off to fetch water and discuss their standings. But they worry about King Randy sharing their plan with Matty. Charlie tells Corinne that Sugar might have the idol. Corinne: I will vote off Matty first because heís a threat to me for individual immunity. And heís a big threat to Marcus. And Marcus is my alliance. He will be the first to go.
King Randy tells Matty that Charlie and Corinne are trustworthy. Matty: I donít trust Randy; heís found a home at Kota.
Matt and Sugar head off to find wood: Iím not unpleased that Ace was voted out. I didnít have to do it and I kept my promise. But Sugar, he was protecting you. *Sugar starts crying* I thought I was going along with Kenny. He said he had friends who were helping. Sugar, Kenny didnít trust Ace. *Sugar cries harder*Sugar: I was duped by Crystal and Kenny. I feel so bad I wish I could apologize to Ace. I think I made a big mistake. As they head back to camp, Matty comforts Sugar by saying: I will tell you if they are going to vote you. Then you have to use the idol. Tell me if they are going to vote me out. I will then try to maneuver something.
Awwwww! Class donít you think Sugar deserves to stay in Eden? What a cute little flitter, flutterfly she is.

TxSkyinMn

And the night and day were 23

Marcus decides to check his Onion Alliance before the next challenge. Bob gives me wonderful confidence. Heís sticking with the alliance. But Susie would sell me down the river in a second. Iím starting to get paranoid. Ken and Crystal are tight, Bob and I are tight. But then thereís Susie. Sheís spinning around in circles playing dizzy-bat. Who knows where she will land.

Marcus takes Susie aside. What do you need? Susie states: Letís just say we lose. I got numbers on both sides. I could go either way. Our goal Marcus is to get to the final 6. But I want to make it to the final 3. Guarantee that I will make it to Final 3. Marcus is king right now but I have the power to cut his head off. If I switch, itís his fault.

And the night and day were 24

At Fang, King Randy send Matty and Sugar to check the tree mail. Once they were on their way the King held court with Corinne and Charlie. Corinne is worried about Susie voting for Marcus. Sheís crazy. King Randy states they should lose the competition. That will do a lot to help save Marcus. Then it doesnít agree what Crazy Susie does.

Randy: There is a 1 in a billion chance that Sugar is a rocket scientist and is hiding the idol. I need to keep my court happy before Matty.

Matty yells as he nears the camp: Weíve got mail. He then reads it.

If you canít keep it up,
There is reason to worry.
You may be the first,
To join the jury.

Jeff calls: Come on in guys!

Howís it going? Do you still think you have this game figured out?
Marcus? I threw away my game plan the minute that box was opened up.

Corinne, how do you like the new tribe division? Well, Iíve been Kota for a long time. We arenít calling it Fang because that has a bad connotation.

Matty, how does that make you feel? Youíre the last remaining Fang. Iím trapped in the ghetto. I just want to get outta there someday. I donít care.

Once again Immunity is back up for grabs. Todayís challenge is very simple in concept but very difficult to execute.

You will hold your arms outstretched. With the top of your hands you will hold two poles against the overhead board. If you move your arms even slightly the poles will drop and you will be out of the challenge. The last person standing wins immunity for their entire tribe and keeps them safe from Tribal Counsel. The losing team has a date with me and will vote someone out. Make sense? Each station has been indivually adjusted for your height to make it fair. Take your place and we will get started.

The Survivors step onto the platform and put their arms out. The poles are placed on their hands. Everyone feel good? The game is officially underway.
Crystal drops her pole after 1 second.
Sugar is out after 10 seconds.
Susieís out Kotaís down to 3
Randy and Corinne drop their poles at the same time.
Kenny is out.
Marcus drops his pole after shaking for a while.
Bob the oldest is left for Kota
Charlie drops his pole
Matty is the last Fang.

Jeff shouts: We now have a showdown.
Matty looks at Bob and starts yelling Ainít no shame Bobby Boy.
Jeff scolds: Donít be foolish. Donít be looking around. Donít lose your concentration. Donít listen to me. All it takes is a moment of lost concentration.
Matty cackles and looks at Bob
Hahaha
Matty is going to be laughing his way to tribal Counsel. You need to stop jabbering and start concentrating.
Bob is starting to shake.
Mattyís polls are right on the edge. Heís flirting with disaster.
Bob drops his pole.

Matty wins Immunity for the fang tribe. Everyone hugs him.
Jeff walks over, Matty not only do you keep yourself safe but you keep your tribe safe. Grab your stuff and head back to camp.

Corinne looks at Jeff and tells him: Itís Fang (like the teeth).

Kota, one of the five of you will be voted out tonight. Head back and I will see you at Tribal. They head off with their heads down.

Susie and Crystal are talking in the hut right before the walk to tribal. Marcus promised me final three, Crystal. He canít promise that Susie. Heís lying. Randy doesnít like you. Corinne doesnít like you. He canít promise you final three.

Susie: I donít know what to do. Do I vote with Marcus and Bob and vote Ken or vote with Kenny and Crystal to vote Marcus. I donít know which way Iím going. Itís scary and thatís the truth.

*Kota starts the walk to Tribal Counsel*

*Everyone places their torch in the slots and then sits*

Jeff starts the questioning: Crystal, what is it like at the Kota Camp?

Corporate espionage and suits. But at Fang this is the projects, bring me some rice weíre hungry; letís go to war, but over there, its, wear my suits.

Marcus is it more important to keep this tribe physically strong or hang on to your alliances? Itís more important to keep the tribe strong and healthy and ready for challenges.

Ken shouts out, I think thatís total bull ####. What he said in his mouth. *Susie laughs* Heís looking for the merger around the corner to have numbers to take out Fang. *Crystal smirks* Is that an honest idea Marcus? You know we beat you 7 times in a row Ken. Why would we want to change anything? I think youíre a nice guy and it really sucks that youíre taking out your frustration against me. Well I feel you are the leader Marcus, the Kota god that everyone listens too. *Crystal almost breaks out laughing* I am one of five opinions here Ken, weíll see who votes for who.

Jeff asks: Susie is this an easy decision for you tonight? Iíve made my decision Jeff and Iím ok with it.

OK! Itís time to get to the vote. Marcus you are up.
Marcus votes Ken and says: sorry buddy, just your time.
Crystal votes Marcus and says: You are not the Kota god. Goodbye!
Bob votes Ken and whispers: It was a little easier after you spilled your guts.
Ken votes Marcus and whispers: Hopefully itís the little guy taking out the big bully.
Susie votes.

Jeff tells them Iíll go tally the votes. *he leaves*

*Jeff reappears* If you have the idol and would like to play it, now would be the time. Once the votes are read the decision is final. You will be asked to leave the game immediately. Iíll read the votes.

First vote is Marcus. *Marcus laughs and drops his head.*
Second vote is Kenny.
Third vote is Kenny. *Bob smiles*
Fourth vote is Marcus. We are tied. Marcus and Ken both swallow hard.

Ninth person voted out of Gabon and first person of the Jury:

Marcus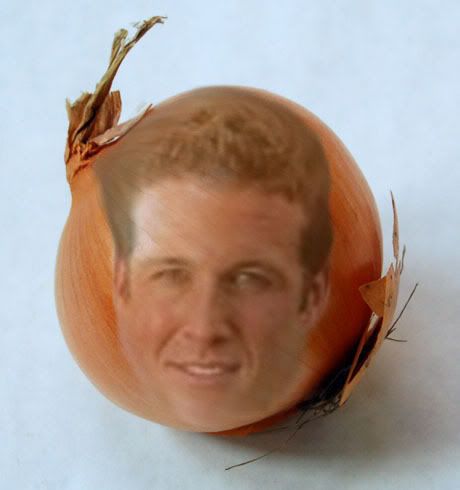 navel_lint
Marcus, the tribe has spoken! *extinguishes flame*
*Marcus walks out and down the dark path*
Jeff states: Just when you think you are in control of this game
*Crystal raises her eyebrows as Ken breaks into a grin*
Blindside! Grab your torches and head back to camp.
Next Time On Survivor:
A new Fang tribe you will see.
The Village People lunch at three.
Fighting at Fang is the usual standard.
Kotaís man of the house is Ken the nerd.

While these might be Marcusís last words,
He sees Kota part 3 lead by a sneaky nerd.
You wrote my name, youíll see me again, sure bet.
Just remember this, I forgive but donít forget.

So what is the moral of the story?
Never, never throw away immunity.
Donít trust your enemies. Donít trust your friends.
When one million dollars is the prize to win.
*kircon closes the book*
Thanks for taking the time to join kirconís evening reading hour. We will see you back here next week for the next summary.
Big thanks to Webby for protecting our beloved RTVW. I was at a loss as many of you were for several days. But Webby has brought our playground back. Better than ever. THANK YOU!
If you are new to our site, please check out our Community Guidelines that are located here.
They keep Blows running smoothly and remind us that it is nice to be civil!
You can check out the last summary written by vince3
A big thanks to SurvivorFever, Survivor Phoenix, j-a-h, papergirl 914, TxSkyinMn, and navel_lint for the great pictures.
On a personal note:
My husbandís father passed away during all of this. It has been quite a week. Give your loved ones a hug and be nice during times of stress.
Rest In Peace Will 1931-2008